Superannuation
Rob is a builder and he really didn't have the time or know how to plan for his retirement. Rob came to us because he's been referred by his mate who is also a client. When our Astute advisers went through the discovery process they found out he had 7 Super funds totaling well above $300,000.
The combined fees on these super funds was over $10,000 per annum which not even contributions could maintain. We researched the best fund for Rob in conjunction with his insurance and rolled him over into a fund saving thousands of dollars. Now Rob can see if his retirement savings are on track in the one consolidated fund.
Insurance
Scottie lives in country NSW with his wife and daughter and works as a Project Manager. He was diagnosed with bowel cancer (second most commonly diagnosed cancer in Australians in 2017) when he was 40. He initially questioned the need, but we explained that as you get older, insurance is harder to obtain for this very reason.
As well as the pressures of his illness, Scottie was suddenly faced with a range of expenses and no income to cover them. His health insurance paid for some of treatment, but much of it had to be paid up front and then claimed back.
Luckily when Scottie cam to see us initially we set him up a critical illness policy that covers a range of conditions including cancer heart attack and stroke, Within 48 hours of approval. His Critical Illness claim was paid the week before he was scheduled for surgery.
Scottie later claimed on his Income Protection cover, giving him peace of mind during his recovery and letting him take a holiday with his family.
Financial Planning
Andrew and Joanne Scott
It has been a pleasure to have Astute Brisbane Central as our Financial Adviser for over ten years. We value them for being knowledgeable, trustworthy, professional, and a pleasure to work with. They have guided us through uncertain financial times post-GFC following a less-than-positive experience with previous advisers, and they have restored our faith in financial advisers.
We are in a much more robust financial position today thanks to Astute Brisbane Centrals advice and guidance, and we look forward to continuing our 'partnership' with them for many years to come.
We recommend them for everything financial from simple budgeting to complex estate planning and have no hesitation in recommending them to anyone looking for a skilled, and honest financial adviser who will help you create wealth and achieve financial security.
Aged Care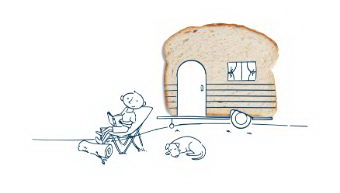 John had dementia and was constantly falling over at home, and his wife Coralie was a full time carer. John was unfit to stay at home. Although it wasn't his first preference, it was time to go into higher care.
Like most They didn't understand the Aged care environment and couldn't differentiate RADs and DAPs and had no idea how to fund the asking price of aged care facility. After Meeting with us they understood the best way forward and didn't have to sell the family home to get there.
Young Adutlhood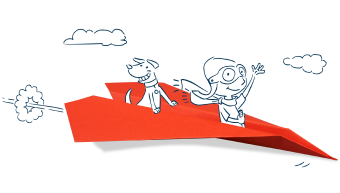 Jess was straight out of uni and keen to begin her life in the most financially savvy way. She had a fair bit of money stockpiled in cash and had no idea what to do with it. Our Astute advisers began with a simple cash flow analysis and a budget for the expected short term expenses, jess wanted to buy a car, buy a house and go on holiday to Thailand. With her goals down on paper we were able to plan for these events and fund the scenarios as they came to fruition. With careful planning and monitoring Jess had spare funds available to invest.
When it came buying a house Jess wanted to do this is in 5 years time so she has plenty of time to invest we helped Jess pick the the right managed investments so she can put her money to good use for her Mortgage deposit.
Forties & Fifties
Andrew is a high income earner and got a wife and 2 kids, He came to us worried about his wealth and the significant dent tax made in his income. during our discovery process it was evident that His superannuation benefit was low for his age.
By sitting down with a Astute adviser to create a financial plan that considered his personal situation we were able to save him a considerable amount in income tax by advising him of the advantage of salary sacrificing and due to the extra contributions he is putting into his fund, Andrew is now on track to meeting he retirement goals.
In Retirement
Jenny stopped work at the age of 66 she had her superannuation aculamting for years and now as shes retried she has access to those funds, Jenny was prepared to take a lump sum withdrawal of her superannuation to pay for various things. Jenny assumed now that she is retired she is entitled to government concessions however her Asset level was too high, Which disappointed jenny as she couldn't get access to the Seniors health card.
After consultation with about her goals and what income she would like to be on in her years of retirement we structured her assets in a way that allowed for her to get the concessions she so desperately wanted. Now Jenny is on a comfortable income in retirement and not worried about her savings lasting the distance.