Your Financial Journey Has Just Started
Now that your earning some hard earned cash you have come to the point in life where you know you have to stop partying and plan for your future. With so many pathways to go down deciding what to do next with you money is more stressful and confusing than your first thought. Investing, Budgeting, and spending all becomes to blurry and often shelved because it's never worked the way you planned.
Seeking the assistance from an adviser may seem daunting but the investment in learning the strategies to adopt could mean a whole less headaches in the future.
As your advisers we can help
Making your cash flow strategy work for you
Help you create and achieve realistic financial goals
Educate you on what you can do to get ahead of your peers
Warn you of potential impacts you may not see coming
The road to a successful financial journey begins here.
Common issues when starting out
1. You have multiple superannuation accounts and don't know what to do with them.
Very few young adults even contemplate the thought of superannuation, by looking at it now in your 20's you can fully take advantage of the potential growth of the superannuation environment .
2. Struggling to understand personal finance.
A Google search is complicated and misleading and by no means 'personal'. Get an expert in your court to educate you on what you need to know.
3. Budgeting not working for you.
Creating a realistic budget and sticking to it may seem impossible, you want to save for your future but you can resist the smashed avo. We can find a medium that works for you.
4. You have big dreams but can't see a way of making them happen.
Dreams are meant to be big, and the need for a carefully designed financial plan is needed to fulfill them.
5. Leaving your savings in the bank.
While this may work for older clients, Millennials generally want to see there savings work a little harder to enable them save for a big holiday or their first home.
That's where we can help.
We can make sure you avoid the common pitfalls and take positive steps
Let us help with kick starting your financial journey.
The beauty about Astute is that we employ young millennials just like you because they understand what financial aspects affect you the most at this stage in your life. Needless to say, were not your mum and dad's financial adviser, no young adult wants to listen to a 60-year-old financial adviser. Astute millennial advisers help you navigate the financial world from your perspective because we have lived through many of the same experiences you have. On the other hand, because we have helped many older clients we are also better equipped with practical planning for the future.
The first point of call for any young adult is that we can help you with your spending habits and excess cash flow. You may wish to track your expenses and income and then identify areas where you can cut back or maybe even remove. This will then assist with giving you more money on a weekly basis that you can repurpose for the future. You may want to invest or save for deposit on your first home, no matter what your goal is.
Millennials love money and they see the benefit of saving future the future, but they don't know where to begin. Above all else we provide education to equip you with what you need to know in order to meet your goals. Investing is a big conversation point for our millennial clients and we love helping them through the complex world to make sure their money is working for them.
We like to be bigger and better than generic internet searches we tailor millennials with simple solutions that enables them to reach their goals.
Grace came to us with no idea what her next move was in terms of her savings, Grace is in her early twenties and had been working and saving for some time. All excess money she had went into her savings account with very little interest.
When Grace came to see us, she wanted her money to work a little harder for her and wanted to plan for a few overseas holidays and a purchase her first car. The Astute millennial adviser that helped her went through her goals, tolerance to risk and educated her on all the available platforms of investing out there and together they put a plan in place that allowed Grace to purchase car (WITH CASH) and created an investment strategy that meant her money was earning her a little bit more than her savings account.
Along the way of our relationship with Grace, we unearthed that she had multiple super funds with a various set of fees that were eroding her retirement savings. Grace didn't care about her superannuation because she couldn't access the funds for in excess of 40 years, but once we explained the power of compounding and investing to your style of risk, she understood that she needed a superannuation plan that allowed her to stay on track to having a wealthy retirement.
What we love about Grace's story is that she became empowered in the finance world, through our education she became an excellent referral source as all her millennial friends were in the same boat as her and ultimately have benefited from our advice.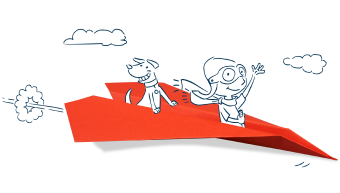 We know it's difficult to get started that's why we offer a no obligation discovery chat to help you take the first step.